Well Data Labs Machine Learning
Make your best analysis scalable and repeatable
Power-up your analytics
Machine Learning is making feats of data science possible for everyone on your team.  With Well Data Labs Machine Learning, you can harness the power of machine learning to unlock the hidden value in your data and gain actionable insights faster. 
For many operators, critical data is siloed across teams. With machine learning, operators can swiftly analyze vast amounts of data to find relationships and uncover hidden patterns. Imagine attaining operational cost savings using a broader perspective of all your data combined with pattern matching and event recognition to execute analysis that was not possible yesterday. What would you do if your current shackles were removed?
Machine learning at your fingertips
Machine learning makes it possible to uncover patterns and anomalies faster and with more precision than ever before. Well Data Labs instantly provides machine learning at your fingertips with a selection of Power-Ups™ designed to solve everyday problems. You can automate any number of tasks and powerfully and reliably use the data to gain new insights to make critical decisions in real-time. What once took weeks to accomplish can now be done immediately. That's the power of machine learning.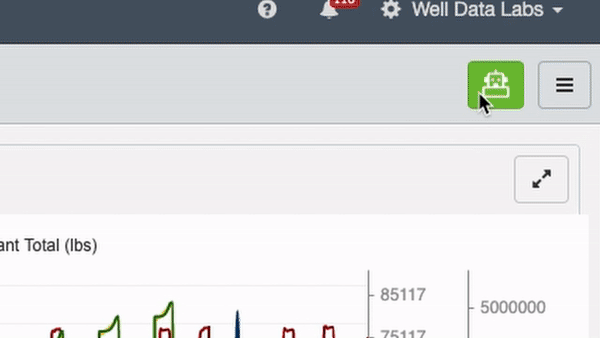 Flexible deployment
Well Data Labs Machine Learning gives you the data science platform and the flexibility to deploy your models where you want them. Deploy data science on your data, test and run your models, model different scenarios, and put them into reality. Immediately.

Turn your completions know-how up a notch
Want to analyze all your fracs and see which ones are likely to have better production and use those insights on your next frac? Do you often ask "what if" questions? Now you can, compare and contrast different completions designs, or compare the efficiency of different chemicals, diverters, or even time-to-rate of your service companies. Well Data Labs Machine Learning allows you to turn data science projects into products that your engineers can use in their day-to-day work. Whatever your mind's desire, it's now a reality.
With so many other problems to solve why not let an algorithm take on a few?
If you'd like to learn more about how Well Data Labs can power-up your efficiency, just fill out the form below, and we'll be in touch!