Come work with us!
Data nerds, gamers, travelers, and lovers of coffee.
We believe that culture is one of the most important parts of a healthy workplace. It is a major factor in your overall enjoyment of life, and it leads to better trust, transparency, and productivity.
Culture can sometimes be referred to in fluffy, airy terms that mean very little in reality. Here at Well Data Labs, our culture is derived from our core values and stories we love to share!
Core Values: Create value; Act with integrity; Deliver results; Strike a balance; Embrace transparency; Celebrate as a team
Here is a small sampling of our perks
We strive to create an environment that makes everyone excited to come to work

Flexible Work Options
We are a fully-remote workforce but plan in-person get-togethers with our teams in Colorado and Texas.

Ground Floor Growth
Significant opportunity for career development and growth as an early team member.

You Must Have Balance
Flexible PTO. No emails at night or on the weekends.

Stay Healthy
Health, vision, and dental insurance are provided by us.

Save for the Future
Matching 401k, and equity in the company. Yep, you're an owner.

You Do You
We focus on a culture of diversity (of thought and background).
Apple vs. Android
It can be a polarizing debate. Either way, we give you a cell phone stipend.

Star Wars vs. Star Trek
Yes, we are also regular nerds in addition to being full-out data nerds.

Dress the Part
We like to have fun with our company t-shirts. Have an idea? It could be the next one we all wear.
Here are some actual employee testimonials
Just think, you could be sitting right next to Matt and his Star Wars collectibles.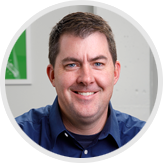 Travis H.
Engineering Lead
" The culture is very professional, yet relaxed, and fun. Everyone brings so much passion every day to their job. As a software developer for 15 years, I can easily say this team is some of the smartest and most focused people I have worked with. "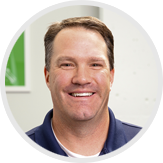 Matt B.
Vice President of Engineering
" I have worked at other startups with the "build it and they will come" mentality. Our customer-driven product development keeps us relevant/valuable with existing and prospective customers. "
Stephanie G.
Customer Engagement Specialist
"My favorite part of Well Data Labs is the opportunity to work with an innovative, dedicated, and intelligent team. It's a unique experience getting the chance to collaborate and build solutions with a group of such talented people."
Our current job openings
We are growing fast and adding new positions regularly.
Sorry, no current openings. Please check back soon!
We are always on the hunt for top talent to join our team
We exist to serve our community of customers, business partners, and employees and are always excited to meet new people who share our passion for building products that solve big problems. Send us a note and say hello.